Cabal 2 is a breather of fresh air. Cabal1 didn't really have much going for it besides the fancy skills which btw you couldn't really appreciate to the fullest because a lot of the times you dedicated your time to staring at the combo bar
Cabal vs Cabal 2
Cabal 2 is a breather of fresh air. Cabal1 didn't really have much going for it besides the fancy skills which btw you couldn't really appreciate to the fullest because a lot of the times you dedicated your time to staring at the combo bar. Everything else about cabal 1 fealt out of place... The dungeons are exhausting and extremely boring for very little compensation. I've literally ran over 2k sod runs and out of that I only found 1 seh. Think i got it on my 1,7k-1.8k run. It was actually an experiment to see how long it would take me to get a seh.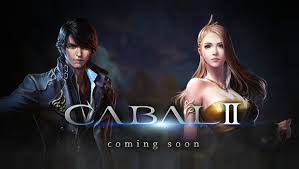 Everything is recycled, even for events. The game's world was pretty big but you only utalized like... no maps lmao. It didn't even feel much like an MMORPG tbh. Was nothing but grind. The honor system was totally stupid to begin with if you really think about it. And the way to get it was even dumber. Doing 3-4 wars daily for nearly a year just to get hr20? If you buy prem you can do it in half that time but still.. to keep up with other players all odds were against you.
PvE was just plain boring. Nothing but a/b combos then fatality... Reason people kept playhing it is because they had already investet their life savings on the game and felt obligated to play it. Cabal when it first came out was flavor of the year. The graphics were awesome back then the animations were from out of this world. No one was doing those crazy skill animations. Things are much different now. Cabal1 doesn't compete. It's too simple. Not to mention wars are boring as hell and the game is P2W.
On top of all this, the staff obviously didn't give a rats ass. It almost seemed as if they were purposely trying to kill the game. Who knows if thats true but it just seemed that way. There was no dedication, not even a drop of care. People could sense it.
The game was hella fun when it first came out but now with all this new content constantly improving it just doesn't stand a chance.It never did actually. The game never caught on and I think it was because of the combo system. Was too restrictive. Made it too much into a 1 2 3 key bash to win. Skill was irrelevant.
I contradicted myself. Just now realized it. But what i meant to say was that it was in for like a few months then it never went back to a populated game. It stayed in that state enough to maintain the game but it wasn't like korea sort of population or wow or sc. It was aight but nothing GREAT.